Featured News & Press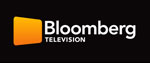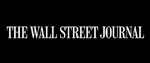 "Cities around the world continue to favor cheap water at the expense of investment and conservation"
- GWI/OECD Global Water Tariff Survey, 2014.
Disclaimer: This information is for illustration and discussion purposes only and is not intended to be a recommendation, or an offer to sell, or a solicitation of any offer to buy, an interest in Waterfund LLC (the "Company") or any affiliated entity or fund, nor should it be construed or used as investment, tax, ERISA or legal advice. The information contained herein is not complete, is subject to change, and is subject to, and qualified in its entirety by, the more complete disclosures, risk factors, and other terms and conditions that are contained in any related Offering Memoranda (the "Memoranda"). The information is subject to updating without notice; no representation is made with respect to its accuracy, completeness or timeliness and it may not be relied upon for the purposes of entering into any transaction. In addition, certain information has been obtained from third party sources and, although believed to be reliable, the information has not been independently verified and its accuracy or completeness cannot be guaranteed.
If you choose to consider any investment involving the Company or any fund, consult the Memoranda for more complete and timely disclosures and to determine whether an investment is suitable in light of your investment objectives. Any investment is subject to risks that include, among others, the risk of adverse or unanticipated market developments, issuer default, and risk of illiquidity. Past performance is not necessarily indicative of future results.
All projections, valuations and statistical analyses are provided to assist the recipient in the evaluation of the matters described herein. They may be based on subjective assessments and assumptions and may use one among several alternative methodologies that produce different results and, to the extent that they are based on historical information, they should not be relied upon as an accurate prediction of future performance.
This material is not intended to represent a comprehensive overview of any law, rule or regulation and does not constitute investment, legal or tax advice. Readers should exercise discretion before relying on the statements and information contained herein because such statements and information do not take into consideration the particular circumstances or needs of any specific client.
For a more comprehensive overview of a law, rule or regulation and its impact on an investor's particular circumstances, investors should seek and obtain advice from their own legal counsel or tax specialist. Accordingly, the Company makes no representation or warranty as to the accuracy of the information contained herein and shall have no liability, howsoever arising to the maximum extent permitted by law, for any loss or damage, direct or indirect, arising from the use of this information by you or any third party relying on this presentation.
This material has been prepared and/or issued by Waterfund LLC and is not a research report under US laws and does not constitute research under UK FSA or other regulatory rules. This information is confidential, is the property of Waterfund LLC, and is only for intended recipients and their authorized representatives.