Evan Olsen, Chief Financial Officer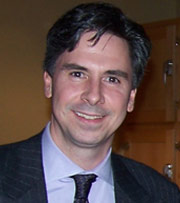 Evan Olsen has been involved with capital markets and investment banking for the past twenty-five years most recently as Head of Equity Trading with the innovative San Francisco based financial service firm WR Hambrecht + Co. Previously, Evan was an investment manager for a private investment firm he founded called Ascend Capital Partners which combined diversified blue-chip equity portfolios with volatility selling strategies designed to reduce risk while enhancing performance.
Prior to forming ACP Evan served as Executive Vice President and Head of Equity Trading for Stephens Inc. where he directed a department of over thirty professionals in four cities. He also was a Managing Director for RBC Dain overseeing their NASDAQ trading desk in Seattle. Evan has a BA in Economics from the University of Washington.